Voltaire created several new pieces of original art for Chi-Chian the Roleplaying Game. Here's a small sample...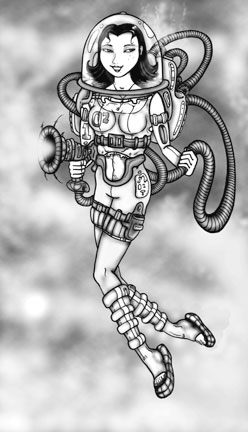 O2 GIRL
The noxious atmosphere of Gamma Plane is barely breathable– and when the oxygen generators break down, who you gonna call? Why, your friendly neighborhood O2 Girl, of course.
O2Girlsm and "Breath of Life was never so fresh!"sm are service marks of Mimitsu Lines, Inc. for its oxygen delivery services. Systemwide rights reserved.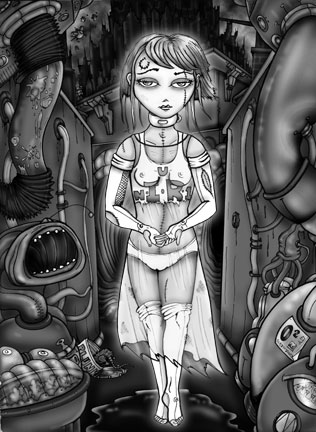 MATCH GIRL
Not all the dregs and forgotten people of Gamma Plane are hoodlums, sex toys, and broken men. There are also the children. And any future they might have must be forged by themselves...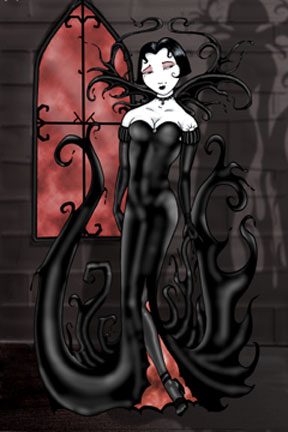 CHI-CHIAN MITSUI in her BIOLOGIC

Sure, BioLogic is the most powerful and adaptable body armor ever devised... But who can resist Chi-Chian in her basic black– and very much alive– BioLogic evening dress?

Who would want to!